DBusiness Selects Four WWRP Attorneys for the 2022 Edition of the "Top Lawyers in Metro Detroit"
November 2, 2021
Williams, Williams, Rattner & Plunkett is pleased to announce that DBusiness Magazine has included four of our shareholders on the 2022 list of the "Top Lawyers in Metro Detroit."
The list of honorees and the areas of practice in which they were recognized are:
Each year, DBusiness selects honorees using an extensive process that includes peer reviews from certified lawyers in the Detroit metropolitan area. Attorneys on the annual Top Lawyers list are among the most accomplished, experienced, and highly regarded in the legal profession.
Please join us in congratulating Rob, Will, Rick, and Kim!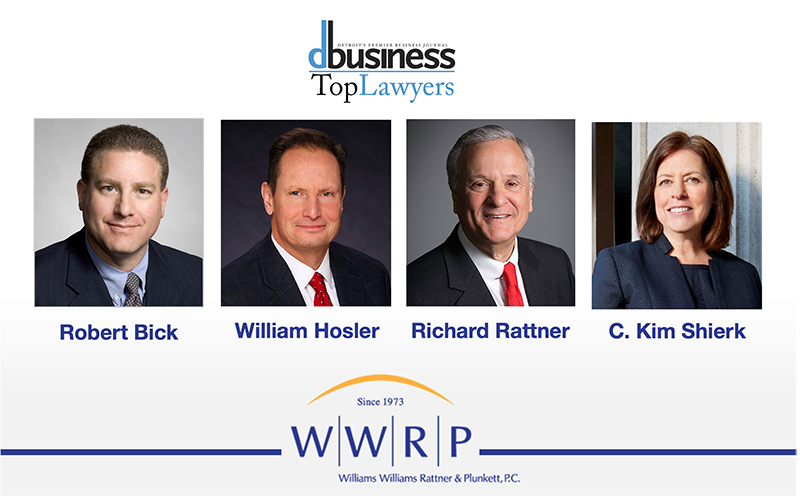 Related Attorneys