Alexander A. Ayar Selected As One of Michigan's Go To Lawyers for Business Litigation by Michigan Lawyers Weekly
April 24, 2023
We are honored to announce that Alex Ayar has been selected as one of Michigan's Go To Lawyers for Business Litigation by Michigan Lawyers Weekly.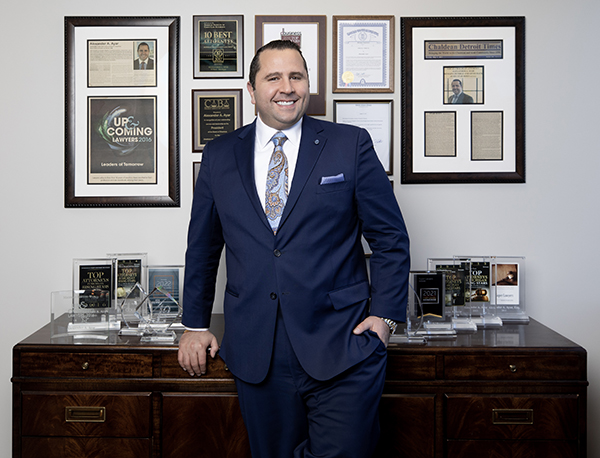 Alex is an award-winning attorney who focuses his law practice on complex commercial litigation disputes. His clients appropriately seek his legal counsel in matters of the highest importance, including when the company is on the line, and a comprehensive legal strategy from an experienced attorney is required. His clients include large corporations, closely-held entities, startups, and individuals who rely on him for sensible advice and creative solutions in the courtroom, the boardroom, and at the negotiating table.
Alex gives back to the legal profession through his leadership and contributions to various bar associations and Blue Ribbon Legal Committees, such as his multi-term service on the Judicial Advisory Committee for the United States District Court for The Eastern District of Michigan. As a member of the Judicial Advisory Committee, Alex actively participates in vetting and recommending individuals to fill federal district court vacancies – recommendations that ultimately reach the White House for use in making judicial appointments.
This "Go To" distinction recognizes the top lawyers across the state in specific practice areas. According to Michigan Lawyers Weekly, a "Go To Lawyer" is:
An expert in their field, well-versed in the nuances of the case law, statutes, and regulations clients will encounter.
Experienced and enjoys a record of success, with many cases that give testimony to the quality advice they can provide.
One to whom other lawyers make referrals because of their expertise and accomplishments.
A creative thinker who identifies all options for a client.
Please join us in congratulating Alex on this well-deserved recognition.
Related Attorneys
Practice Areas