Richard Rattner Named a Fellow of the American College of Real Estate Lawyers
Detroit-area lawyer is among newest members of elite association of real property attorneys
October 2, 2017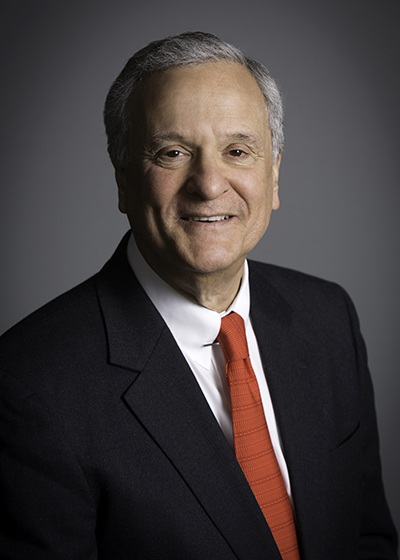 The American College of Real Estate Lawyers, a group of well-established and trusted professionals from across the United States, has inducted attorney Richard Rattner as a Fellow among its exclusive ranks.
Membership in ACREL is by invitation only following a rigorous screening and selection process, and ACREL Fellows represent the most accomplished, highly-regarded real estate attorneys in the nation who have distinguished themselves through their superior legal abilities, outstanding reputations for excellence and integrity in the practice of law, and public service contributions in the area of real estate law.
"I am grateful and humbled by this tremendous honor," said Mr. Rattner, a partner of Williams, Williams, Rattner & Plunkett, P.C., a full-service law firm that represents businesses, government agencies, and individuals in Southeastern Michigan and throughout the country. "I have deep respect for ACREL and its members and am proud to stand among them."
Mr. Rattner has devoted his practice to real estate for more than 30 years, representing clients in real property sales and acquisitions, financing, land use and zoning, and corporate transactions. His successful navigation of legal, bureaucratic, political, and administrative obstacles has resulted in highly-visible commercial and retail developments in the region. He oversees litigation when disputes arise, and actively engages in state and local efforts to help lawmakers understand issues and enact growth-oriented rules and regulations.
In addition to commercial clients, Mr. Rattner has proudly represented Easter Seals of Southeastern Michigan, Sacred Heart Rehabilitation Center, and other charities and non-profits with their development and expansion projects. He played an integral role in the successful representation of groups of mentally impaired clients in federal lawsuits alleging violation of the Americans With Disabilities Act and the Fair Housing Act.
A frequent speaker on real estate related topics, Mr. Rattner has presented to business and professional organizations including the International Council of Shopping Centers, the Michigan Association of Planning, and the Real Property Law Section of the State Bar of Michigan. He is also one of the founding directors of the Section's Real Property Law Academy, and is an adjunct professor at Wayne State University Law School, where he educates students on commercial real estate development.
Along with his ACREL fellowship, Mr. Rattner is a Fellow of the American Bar Association, and has repeatedly been named to the lists of Leading LawyersSM, Best Lawyers®, and Super Lawyers®. For 2018 as well as in prior years, Best Lawyers selected him as "Lawyer of the Year" for real estate, land use, and zoning in the Southeastern Michigan area. He has also been honored as one of DBusiness Magazine's Top Lawyers in Metro Detroit. Outside the practice of law, Mr. Rattner is a past chairman of the Alumni Association of the University of Michigan and a past member of the University of Michigan's Advisory Board for Intercollegiate Athletics.
Related Attorneys