Mark James Goes "Over the Edge" for Leader Dogs for the Blind
October 1, 2019
As a real estate lawyer, shareholder Mark James is used to helping clients build buildings, not jumping off them.
On September 21, 2019, Mark participated in the 2nd Annual Double Dog Dare, a fundraiser for Leader Dogs for the Blind. Along with other daredevils, he rappelled 15 stories down the Oakland Towne Center – the tallest building in Pontiac, Michigan – to show his support for the organization and the important work it does.
In the end, after everyone's feet were firmly back on the ground, the Double Dog Dare raised more than $104,000 to aid Leader Dog in its mission.
Leader Dogs for the Blind was founded in 1939 by members of Lions Club International. The non-profit provides tools and training that reintroduce visually impaired people to a life of independence, confidence, and companionship. All of Leader Dog's services are provided at no cost; clients incur no expense for training, room, board, or travel within North America to its Rochester Hills, Michigan campus.
Congratulations on a successful descent for a worthy cause, Mark!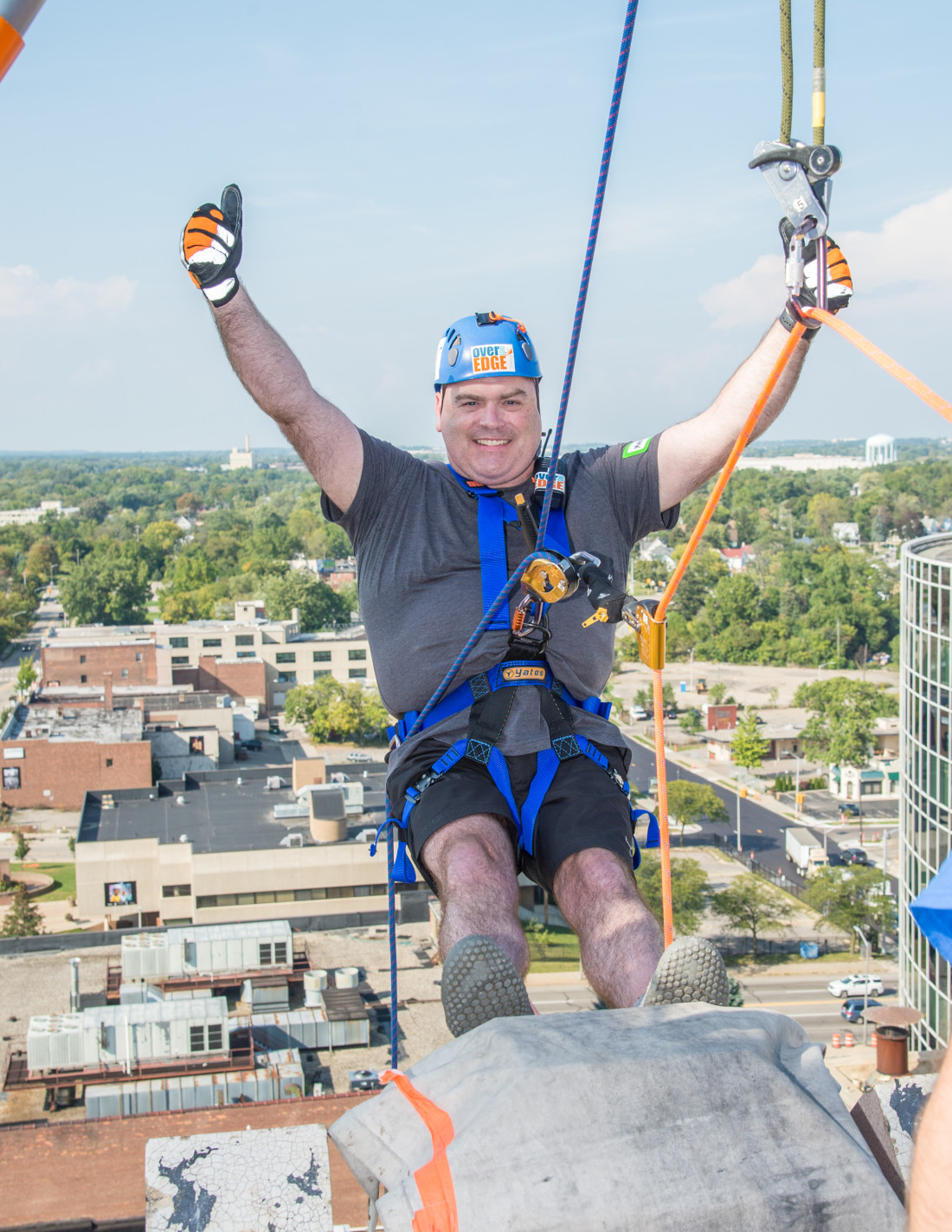 .