New OCBF President David Plunkett Profiled in the Oakland County Legal News
September 12, 2020
Since assuming the presidency of the Oakland County Bar Foundation (OCBF) in July 2020, WWRP partner David Plunkett has encountered some tough situations, the result of the COVID-19 pandemic. As he told the Oakland County Legal News, "Not a great way to start my term." But he is up to the challenge.
Founded in 1934, the OCBF promotes and funds programs designed to improve the administration of justice in the county and state, ensure that the public has access to legal services, promote legal education, and inform the public about their legal rights and obligations. Through donations and the annual "Signature Event" (David unfortunately had to recently announce the cancelation of the 2020 fundraiser), the Foundation has raised millions of dollars in support of its mission.
David, who has served on the OCBF Board of Trustees since 2014, now leads the venerable non-profit. He was featured in a recent Oakland County Legal News article that profiled his education, career, law practice, and family, including a tribute to his late father, Thomas Plunkett, a principal of Williams, Williams, Rattner, & Plunkett and the recipient of the OCBF's first "Legend of the Law" award.
You can read the full article on the Oakland County Legal News website.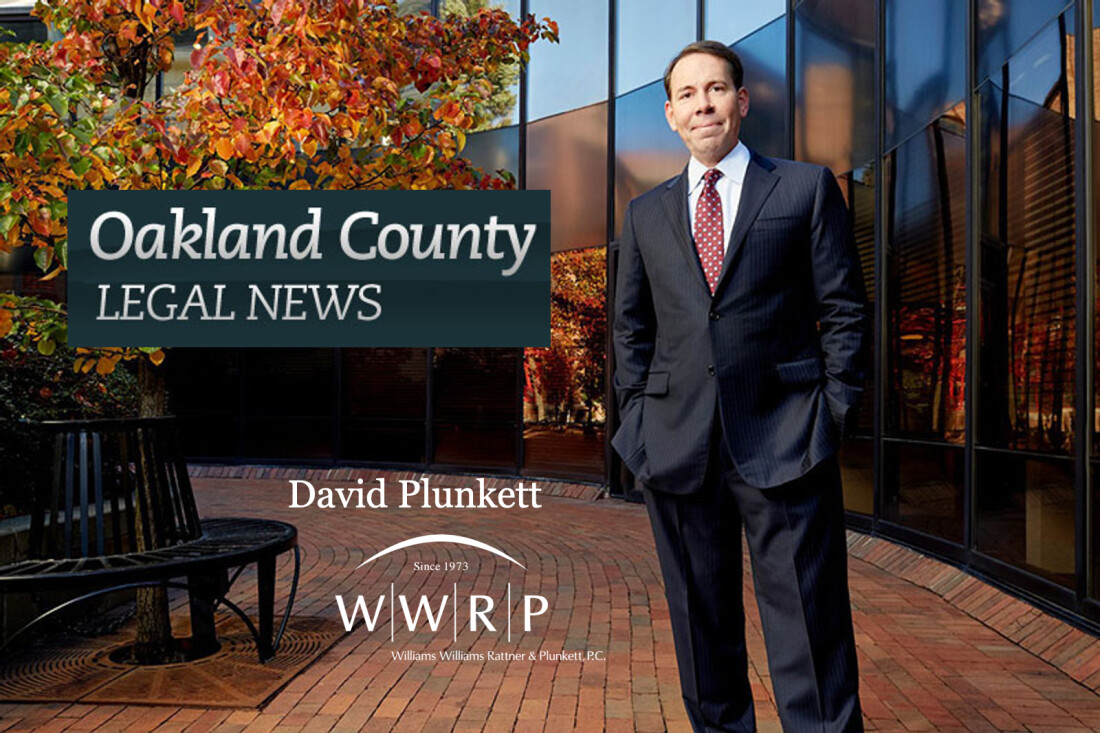 Related Attorneys