How Businesses Can Help Customers, Election Officials, and the Community in the Upcoming Election
Wayne Walker
October 28, 2020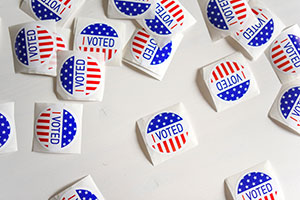 Voters decide elections, but businesses play important roles in elections too. They can leverage the power, reach, and resources that drive their commercial success to promote and facilitate participation in our democratic process. By doing so, companies demonstrate their commitment to good corporate citizenship, help their customers, employees, and neighbors, and generate positive brand awareness along the way.
As Election Day 2020 rapidly approaches, officials are bracing for a crush of voters on November 3, notwithstanding the record number of Americans who will have already voted early and by absentee or mail-in ballot. The expected wave will likely create practical, logistical, and material challenges for voters and election administrators alike, especially under the shadow of a still-raging pandemic. Businesses are well-positioned to assist on Election Day in ways that are non-partisan and non-controversial.
Here are four ways companies can help American democracy on Election Day 2020:
Make Voting Easy for Workers
Start in-house by encouraging employees to register and vote by providing them with the information, resources, and most important, time to do so.
Make accurate and non-partisan information and materials readily available that tell workers how, when, and where they can vote. As an increasing number of companies are doing, consider giving workers paid time off to vote on Election Day. The Time to Vote initiative, started by the CEO of outdoor apparel company Patagonia, has secured pledges from over 1,600 businesses to "[ensure] employees have a work schedule that allows them to vote or, if applicable, resources for mail-in ballots." Joining this growing coalition is an easy way to show your workforce that their voices matter.
Help Customers Vote
If your business has a presence on the web, it has the power to deliver critical voting and registration information directly to your visitors and customers. Social media platforms and other companies with large online audiences have made voting-related banners, links, and pop-ups standard operating procedure this year. By delivering critical voting information directly to your customers, whether on your website or inside your brick-and-mortar business, you provide them with a convenient way to empower themselves with the knowledge they need to cast their votes.
Support Election Day Staff, Facilities, and Operations
Even in "normal" years, poll workers and election officials strain to handle the large number of voters who cast ballots on election day. This year, that struggle is even more pronounced. The pandemic has made it challenging to recruit sufficient numbers of election inspectors, judges, and poll workers, obtain needed personal protective equipment and other materials, and take the steps required to keep voters and workers safe.
Businesses can alleviate these stressors by delivering hand sanitizer, face masks, plexiglass barriers, and other sanitary equipment to polling places. Companies may also make direct monetary contributions to local election administrators and encourage employees to serve as poll workers.
Keeping Spirits Up on Election Day
It is both encouraging and exasperating when we see people standing for hours in long, winding lines just to exercise their fundamental right to vote. As determined as these voters may be, they may also be hungry, thirsty, cold, tired, or bored. Consider delivering water, coffee, or snacks to voters at particularly crowded polling places. Bring folding chairs so seniors and those with disabilities can sit while waiting, and offer hand sanitizer and disposable masks to voters who may not have them. Provide words of encouragement and gratitude to all voters for their commitment and perseverance.
At Williams, Williams, Rattner & Plunkett, we encourage everyone to participate in this critical election and are committed to ensuring that everyone's voice is heard on Election Day.
---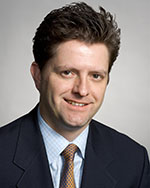 Wayne Walker has more than 25 years of experience in business and civil litigation, with a focus on employment disputes, compliance, and transactions.
Click here to learn more about Will and his practice.
Related Attorneys
Practice Areas